Sonic Planetarium: Satellite Pipes is a site-specific variation of Sonic Planetarium at Tufts University as part of TuftsPUBLIC: Wave Farm in Residence and is on view November 2018 to May 2019.
Seven silver cylinders hang from the Aidekman Art Center's atrium ceiling and channel audio representing satellites and other orbiting objects which are within radio transmission range of Tufts University, in real time. Each pipe is assigned a category of orbiting object and named after the stars in the constellation Orion.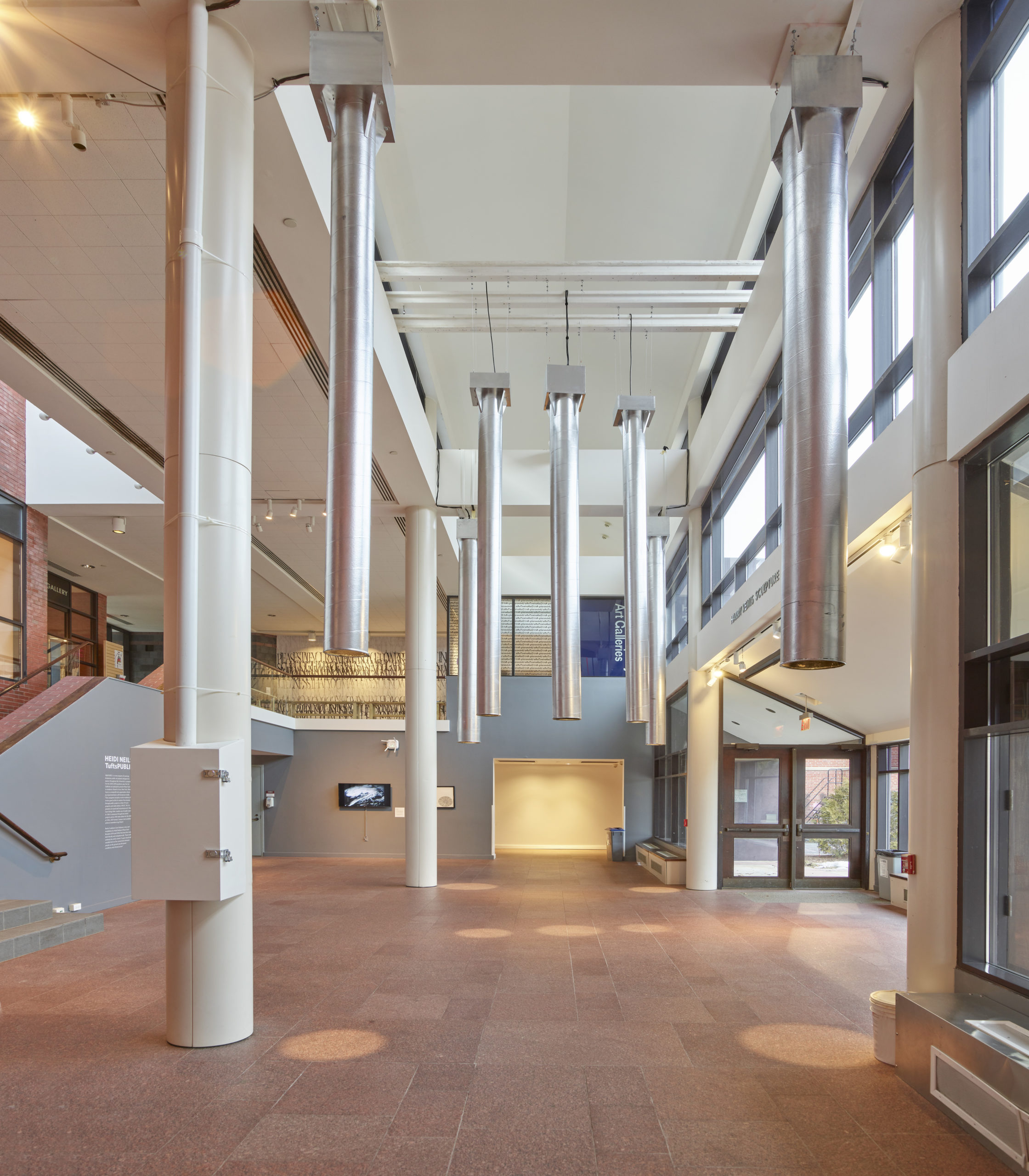 This project is made possible in part with funds from the New York State Council on the Arts in Partnership with Wave Farm: Media Arts Assistance Fund, a regrant program of the New York State Council on the Arts, Electronic Media and Film Program, with the support of Governor Andrew Cuomo and the New York State Legislature, and is a fiscally sponsored project of the New York Foundation for the Arts.