Sonic Planetarium, 2017-ONGOING. Sound installation, 9 speakers. Project website: sonicplanetarium.net.
Sonic Planetarium is an audio model of the stuff in earth's orbit, in real time. Sound files representing individual satellites play directionally across a speaker array as the actual objects pass far overhead, as if you can hear into space.
Sonic Planetarium was installed at Harvestworks, NYC as part of the New York Electronic Art Festival, June 16-18, 2017 and at the Hirshhorn Museum as part of DC Listening Lab's Sound Scene Festival, Washington DC, on July 8, 2017. A longer-term installation featuring a built environment for the speaker array was on view at SPACES in Cleveland, Ohio, November 17, 2017 – January 12, 2018.
How does Sonic Planetarium sound?
Experiencing Sonic Planetarium is a bit like eavesdropping on a babble of machines talking among themselves. It takes about 10 minutes for a low-earth orbiting satellite to pass from horizon to horizon; the soundscape evoked in Sonic Planetarium slowly shifts as satellites pass in and out of range in real time. The character of the sounds, which are audio recordings of satellite transmissions, morph every few minutes, and the combination of sounds is as unique as the combination of satellites within range. Staccato of morse code is interwoven with rhythms of fax-like sounds, intermittent dialtone-like sounds, human voices distorted by compressed radio signals, human languages spoken with digital voices, many flavors of static, and more.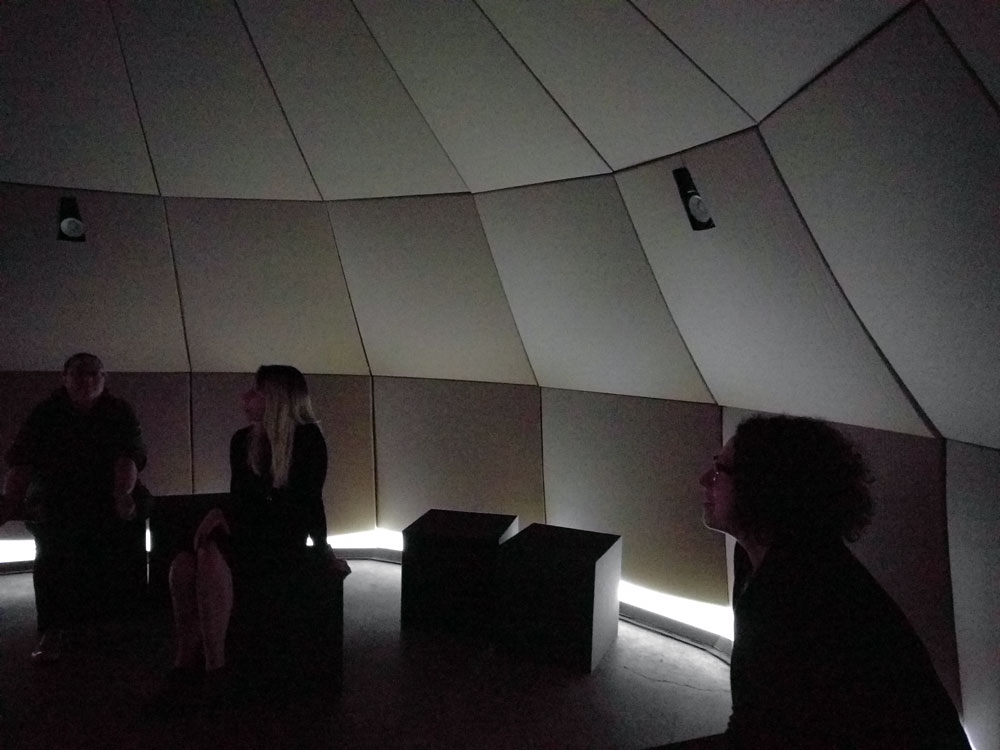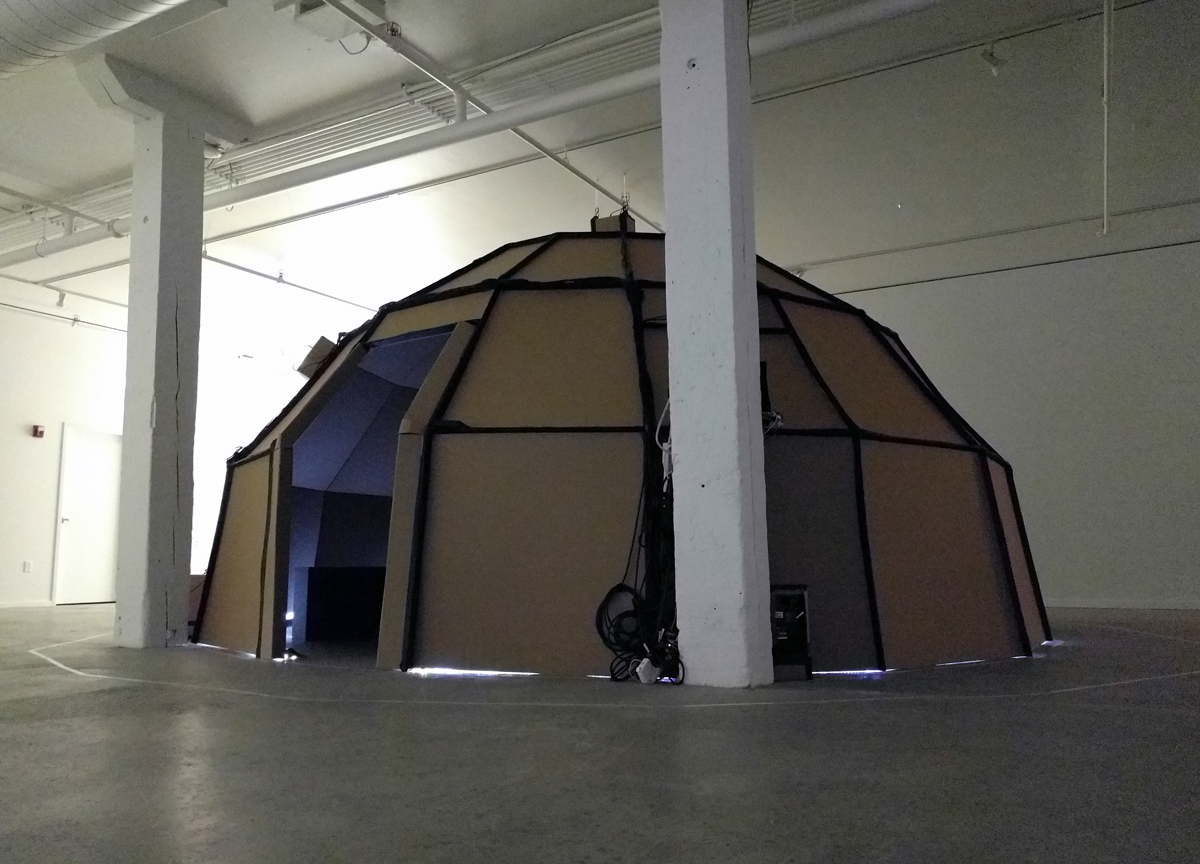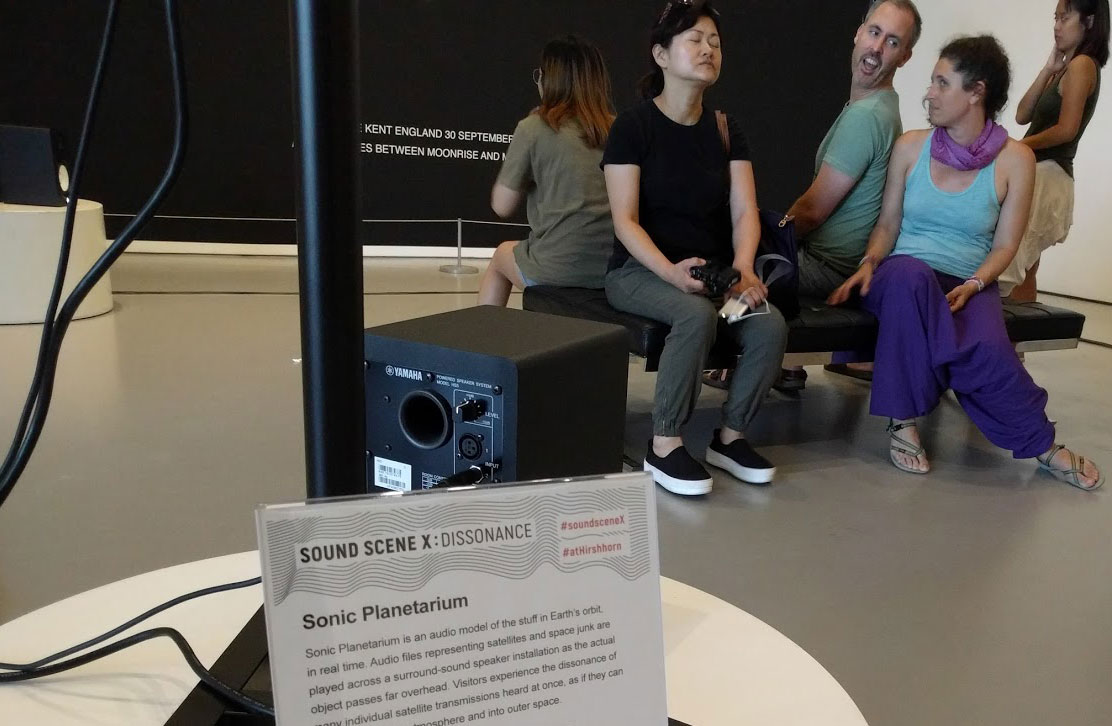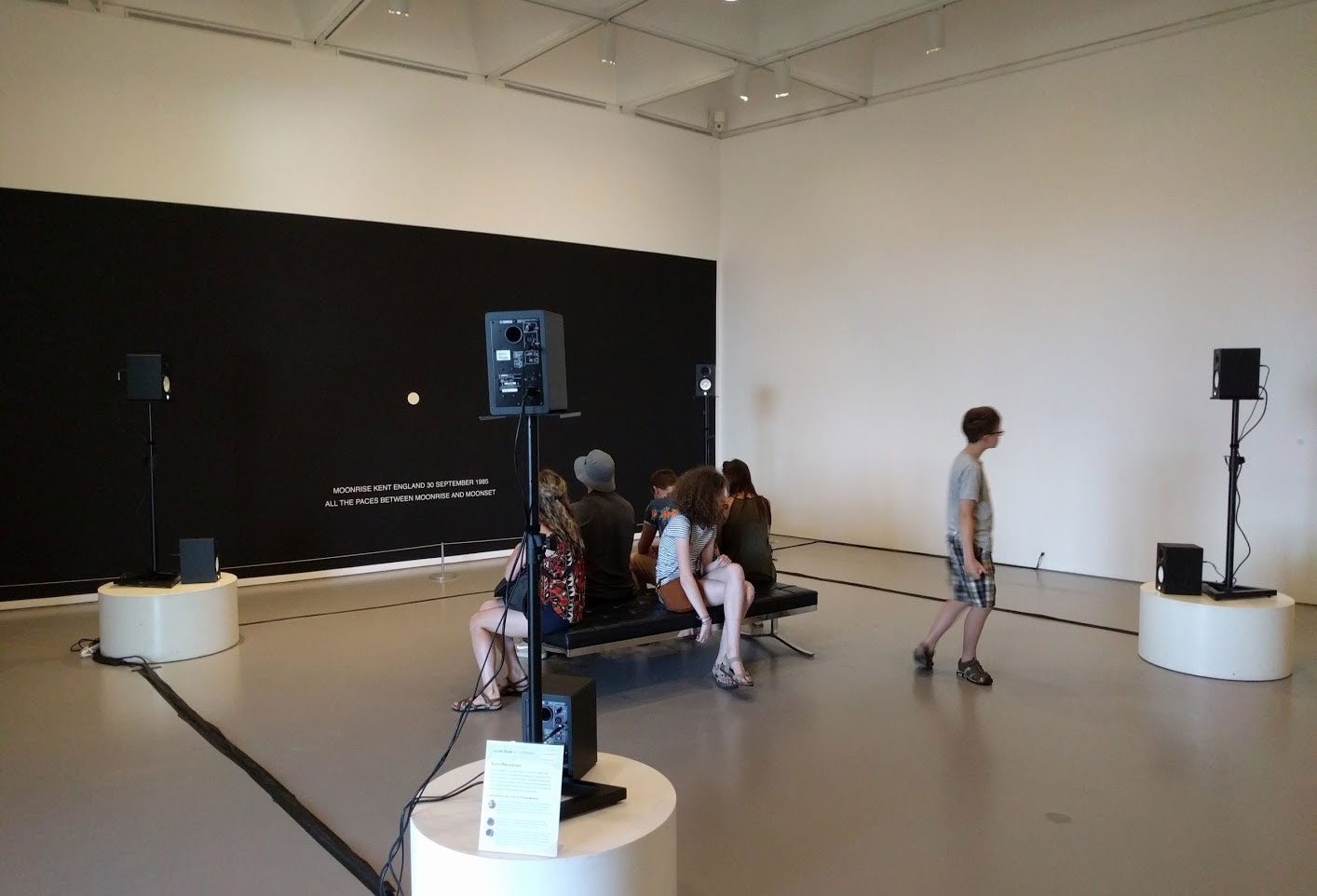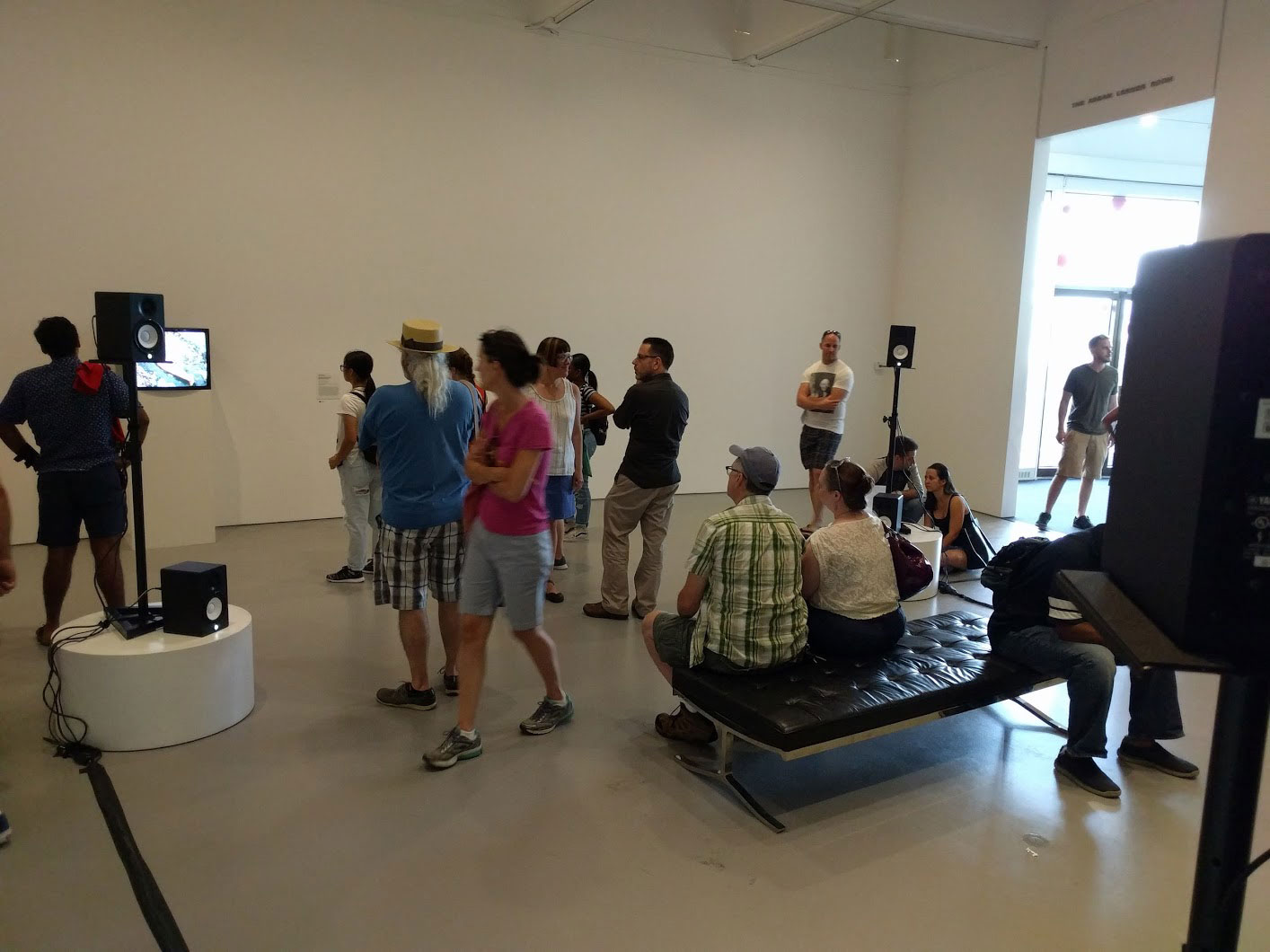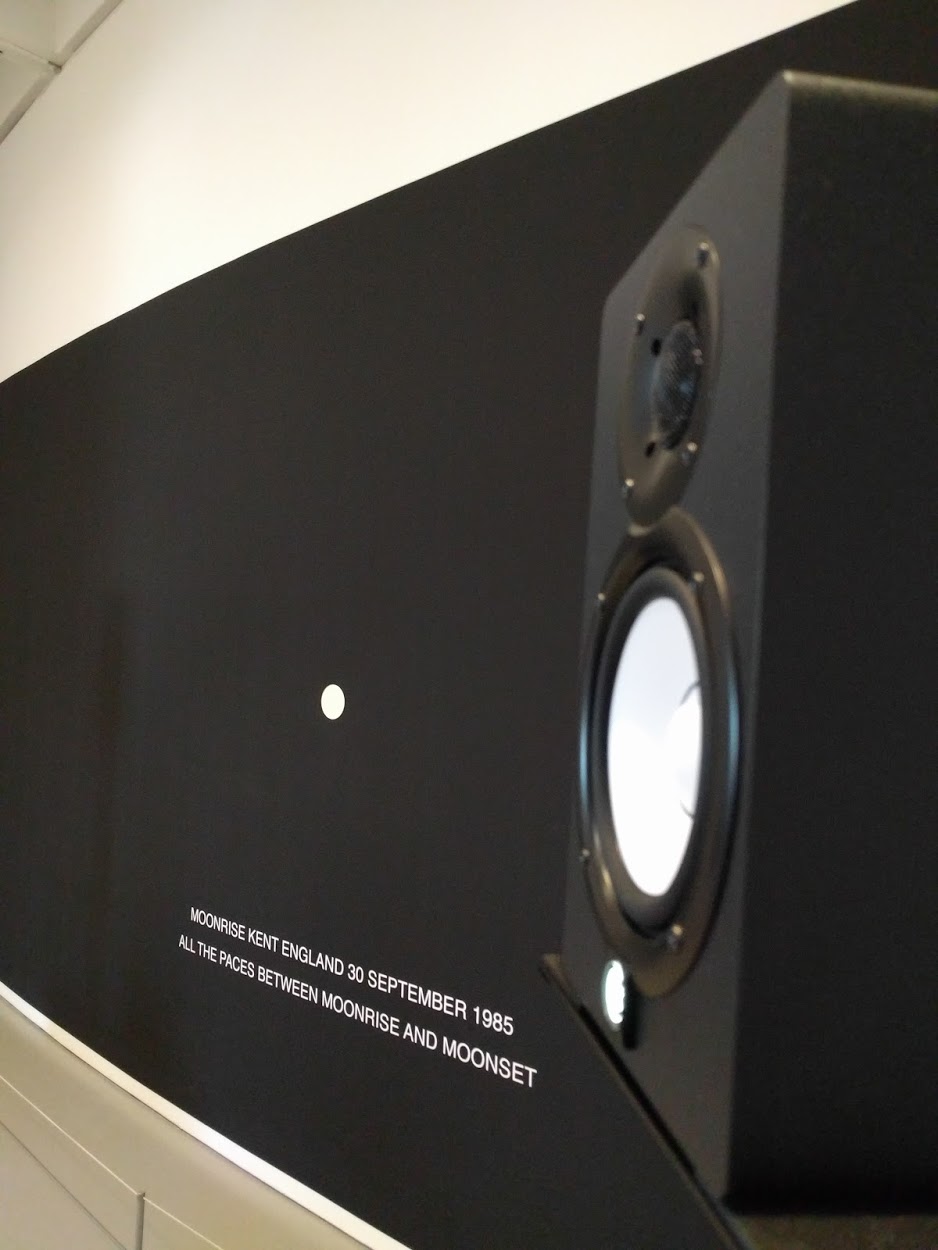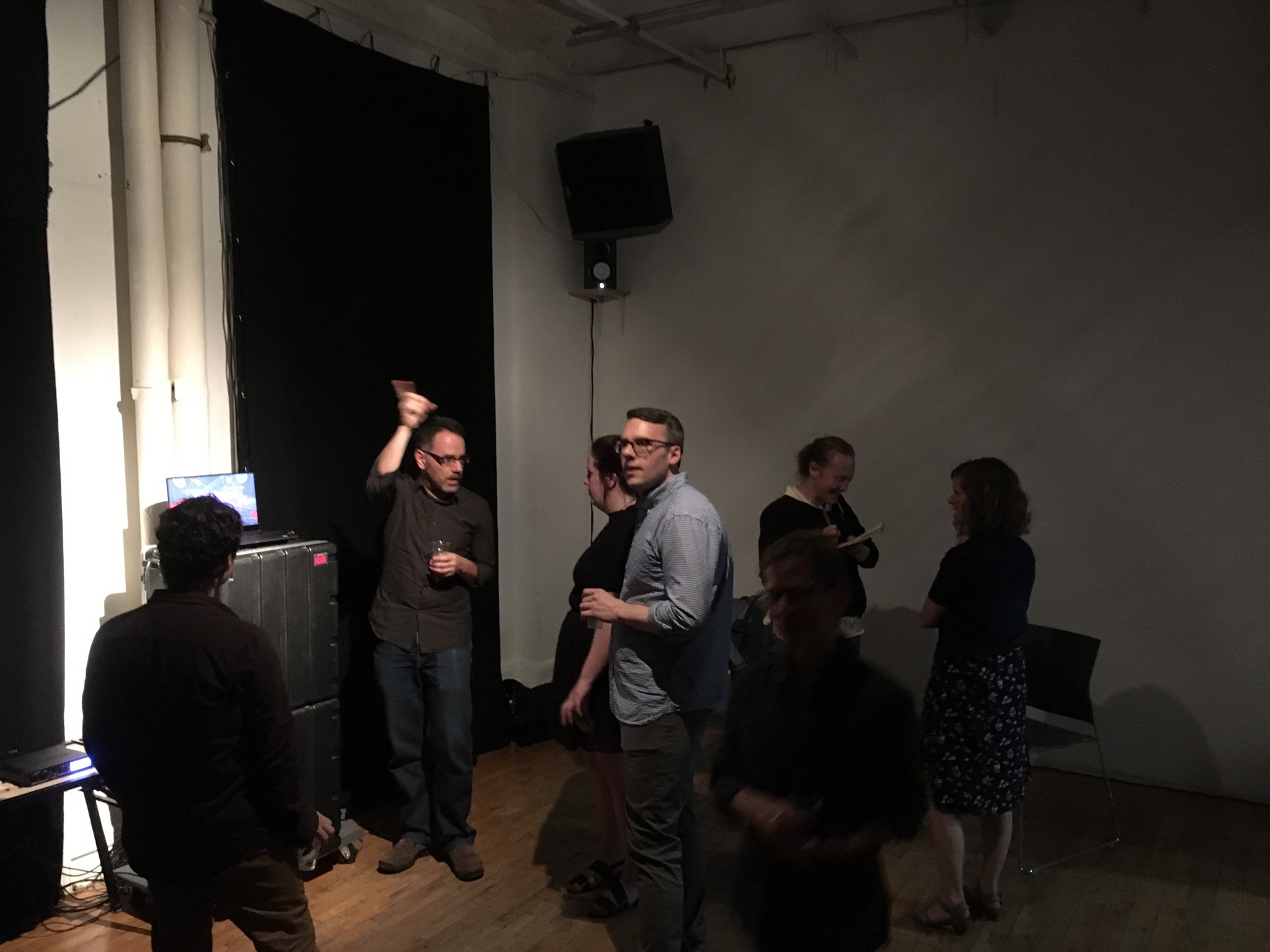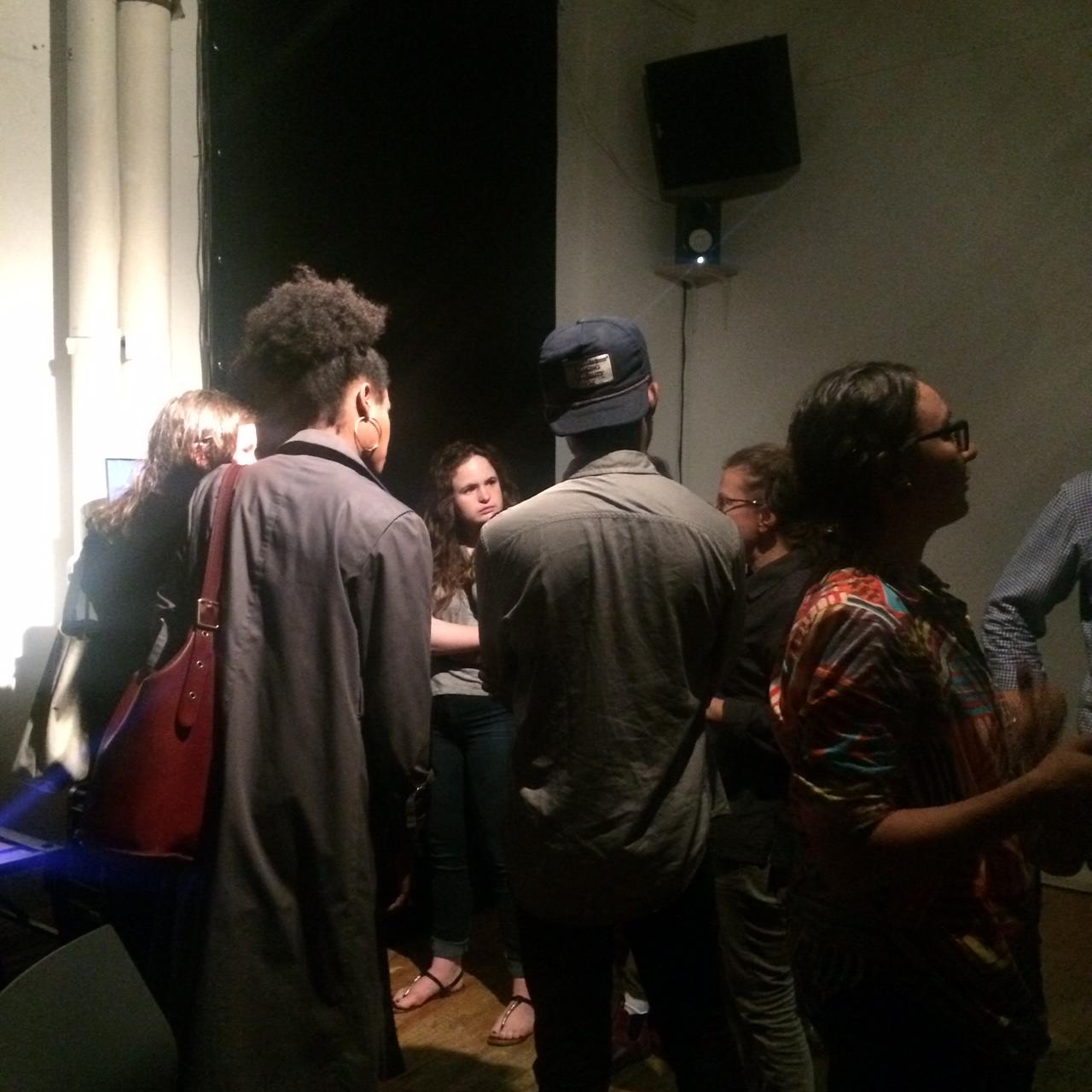 This project is made possible with funds from the New York State Council on the Arts in Partnership with Wave Farm: Media Arts Assistance Fund, a regrant program of the New York State Council on the Arts, Electronic Media and Film Program, with the support of Governor Andrew Cuomo and the New York State Legislature, and is a fiscally sponsored project of the New York Foundation for the Arts.