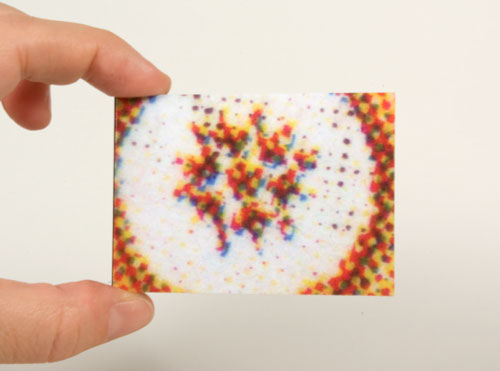 Stargazing by Microscope, 2011. 2.75 x 2 x .125 in. Digital offset printed, perfect bound, 48 pages, edition of 120.
The images in Stargazing by Microscope were selected from books, magazines, and maps found in a single residence in Queens, New York, and were photographed using a Digital Blue QX5 computer microscope.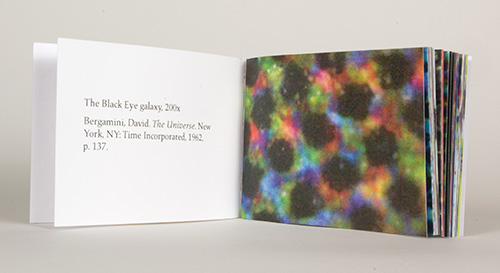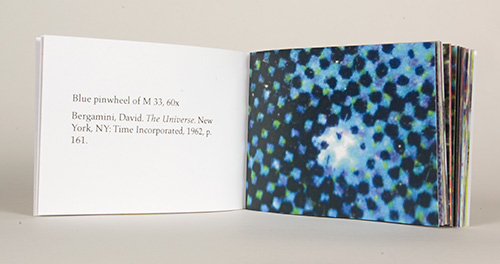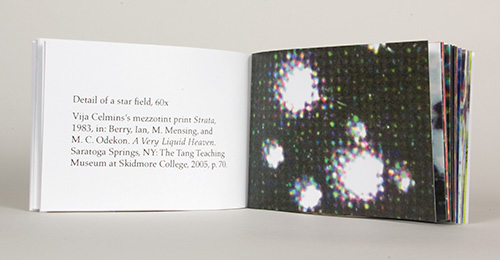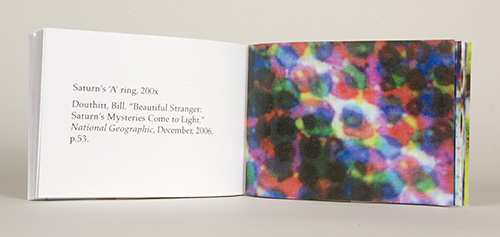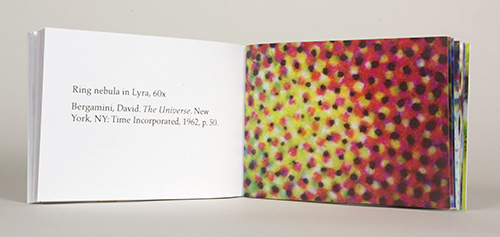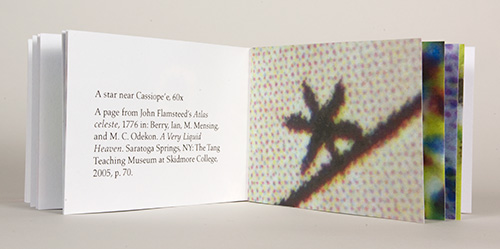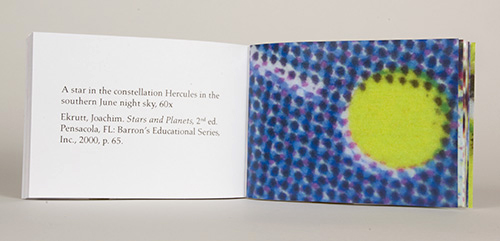 Stargazing by Microscope: $22. includes shipping regular mail within the USA/Canada. For shipping outside the USA/Canada please email for an estimate before purchase [ hn (at) heidineilson (dot) com ].
Visit the shop for more info about buying and a full list of works available.