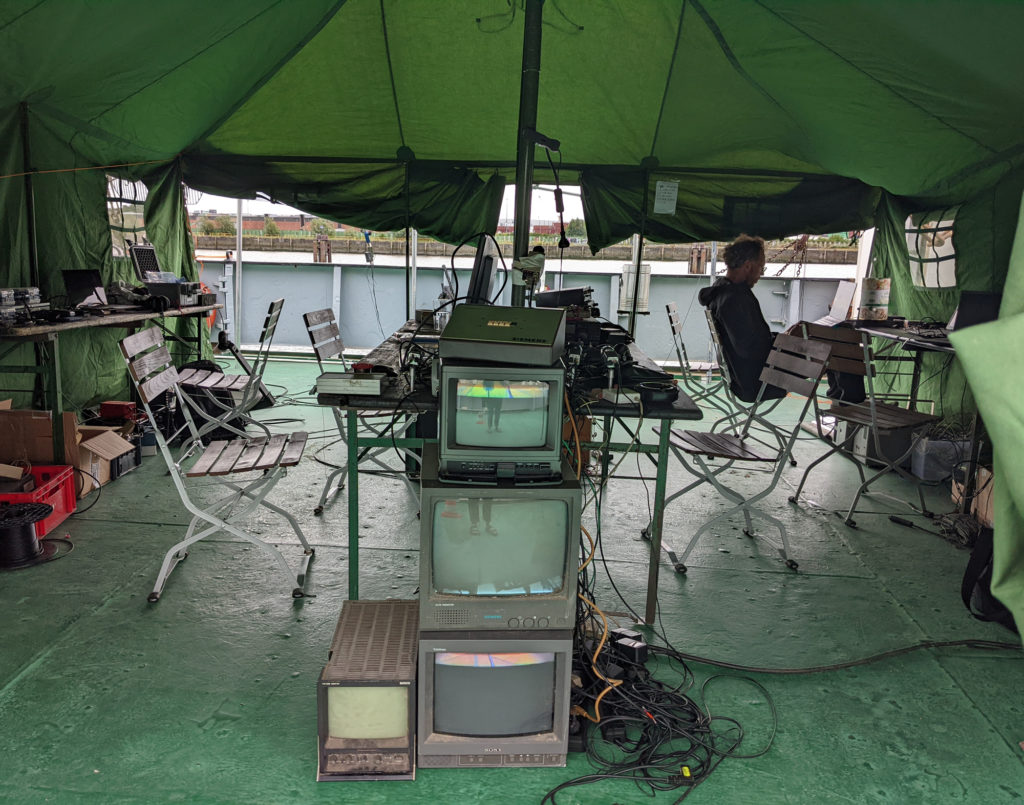 RADIOTOPIA – a rehearsal of spectrum takeover , camp radio with STADTWERKSTATT at MS. STUBNITZ, Hamburg, Germany, July, 2022
It was an honor and a blast to participate in the radio-art summer camp aboard MS Stubnitz. Thanks to Shu Lea Cheng, Adriana Knouf and Franz Xavier for initiating and organizing! See RADIOTOPIA more info and documentation, including our 6-hour broadcast program featuring radio experimentation during our time together.
"RADIOTOPIA – a rehearsal of spectrum takeover" is a radio summercamp with international radio transmission artists at MS STUBNITZ in the waters of Hamburg. The 4 day CAMP RADIO STUBNITZ gathers artists who manifest new ways of engaging with the EM spectrum. Through gathering together, learning from each other in the spirit of sharing and openness, and working across boundaries (national, conceptual, planetary), we experiment with radio transmission in every medium possible – wifi, bluetooth, mobile, cb, amateur, and ISM bands in an attempt to legally broadcast, share, and claim the vast EM spectrum that is yet to be utilized as perceivable post-NET communication strategies.