Moon Arrow, 2018-ONGOING. ~ 3 ft x 3 ft x 6 ft, electronics (raspberry pi, arduino, servos), mixed materials.
Project website: moonarrow.net.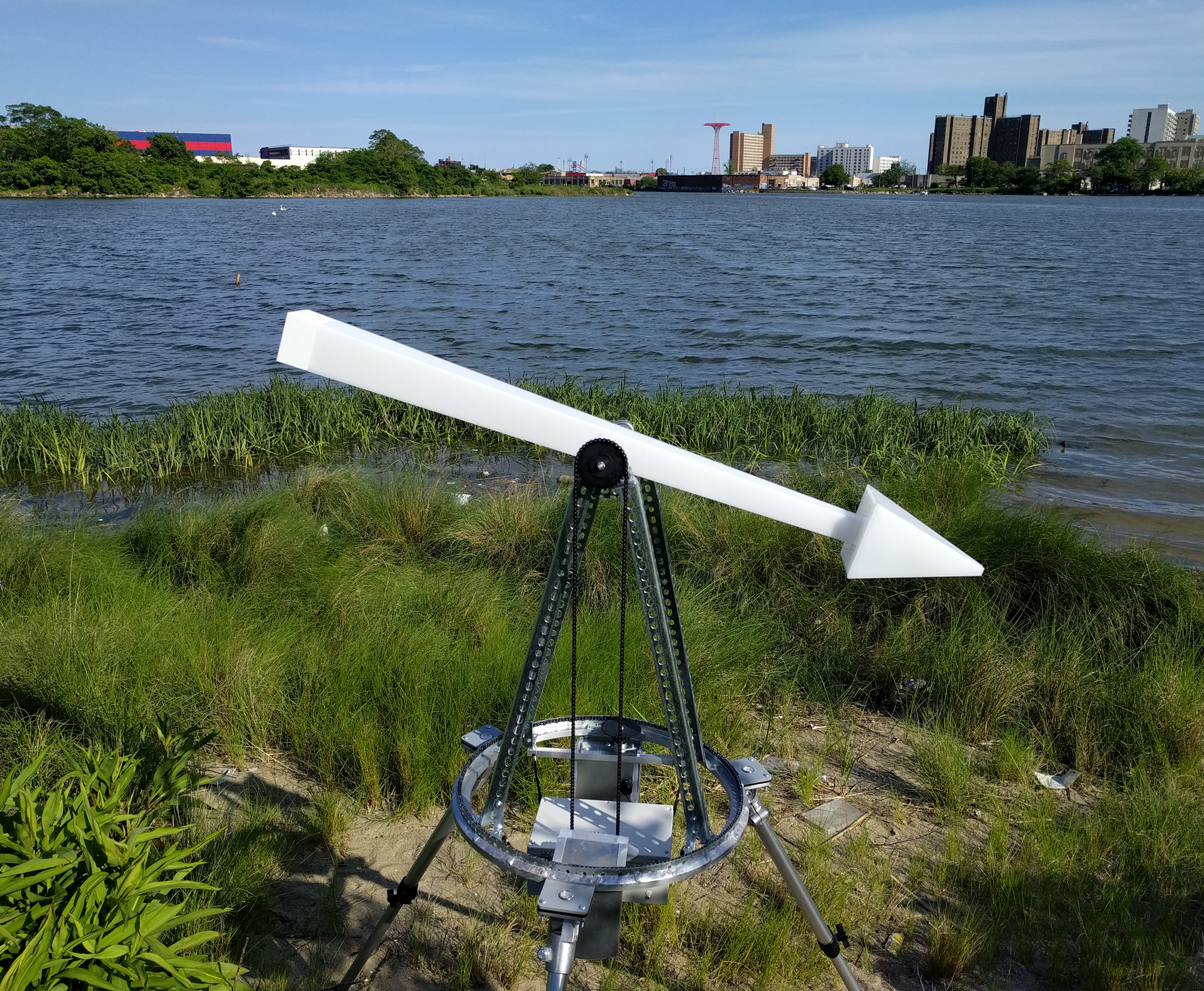 Moon Arrow is a sculptural arrow which continually points at the moon. It is placed temporarily on shorelines around New York City and photographed in timelapse, capturing its motion along with the tides and the actions of people and the city. Visitors welcome! Summer 2018 installations are coordinated with New York City Parks events, see schedule on the project website: moonarrow.net.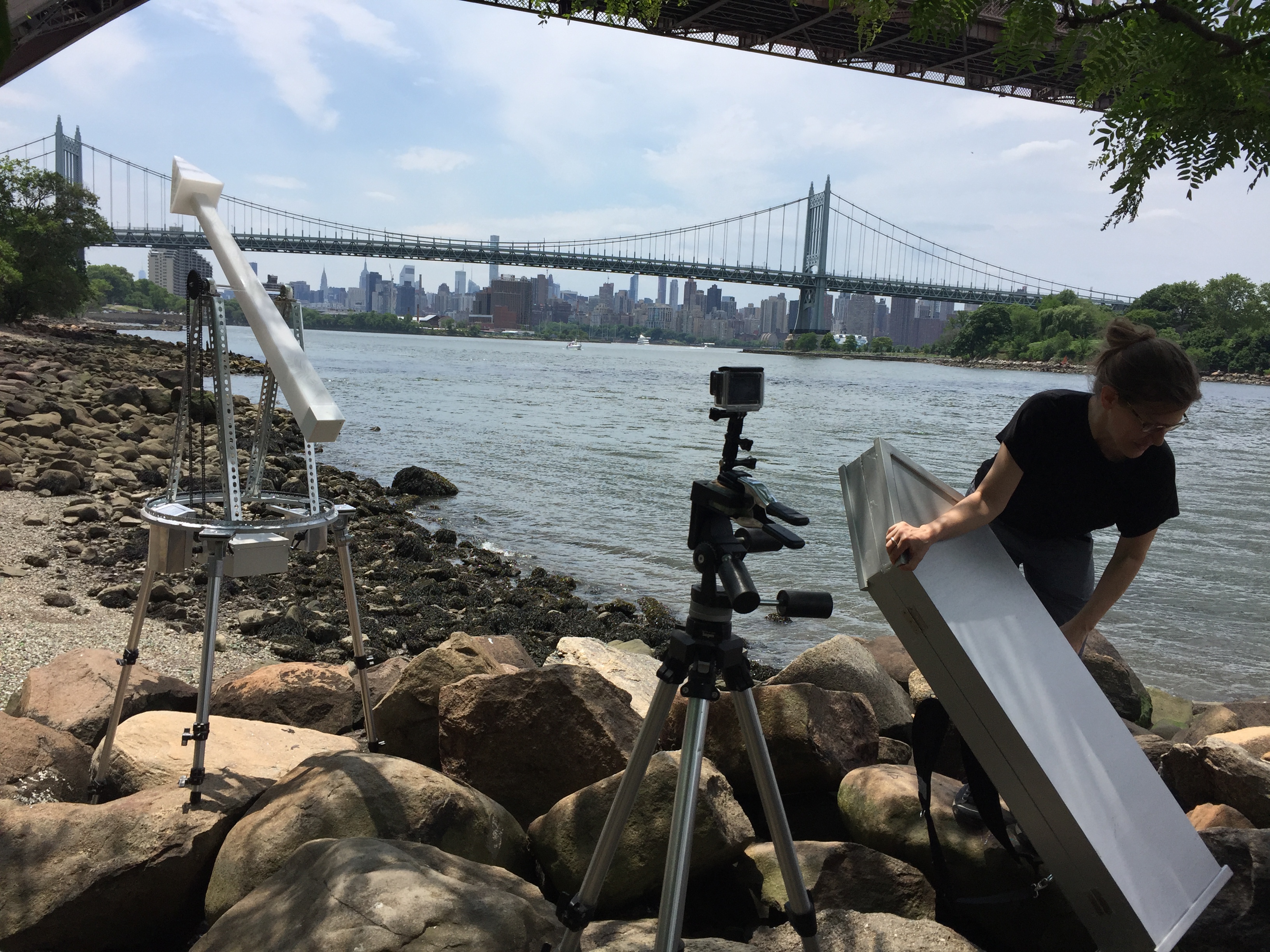 This project is made possible (in part) by the New York City Urban Field Station Arts Humanities Residency Program and the Queens Council on the Arts with public funds from the New York City Department of Cultural Affairs in partnership with the City Council.